How to order VSE ID card
Each VSE student is obliged to possess her/his own VSE identification card and carry it while being at VSE premises.
Step 1. Ordering VSE ID Card
1. Log in to the Personal administration of InSIS here
2. In the menu section My College select Student's portal

3. In My College → Study financing and scholarships section select Orders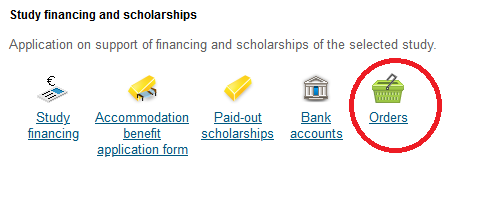 4. In the "Orders" section it is possible to select the type of the VSE ID card you prefer (see above)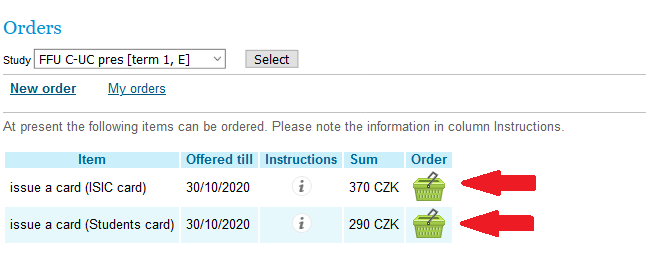 A. VSE ID card with ISIC license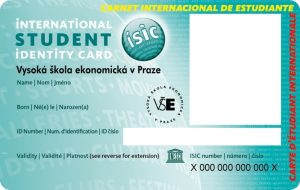 The VSE ID card with ISIC license enables:
B. Basic VSE ID card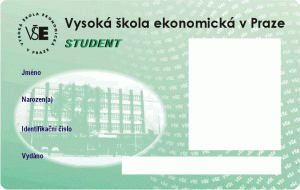 The basic VSE ID card enables:
Electronic wallet (paying for printing, copying and scanning)
Paying in canteen
Borrowing books in the library
Entering the library and some classes / study rooms
Access to the dormitories
This card does not prove your student status to get public transport / commercial discounts!
For technical reasons, an ISIC card issued by the sending university abroad cannot be used as a proof of study when requesting for a public transport discount. Therefore, we recommend you request for the VSE ID card with ISIC license even if you have your own ISIC card.
5. Place your order In the "Study financing" section

6. Select "Online payment"
You will be redirected to 3D Secure payment gateway where you will pay online following the instructions.

7. Select the preferred method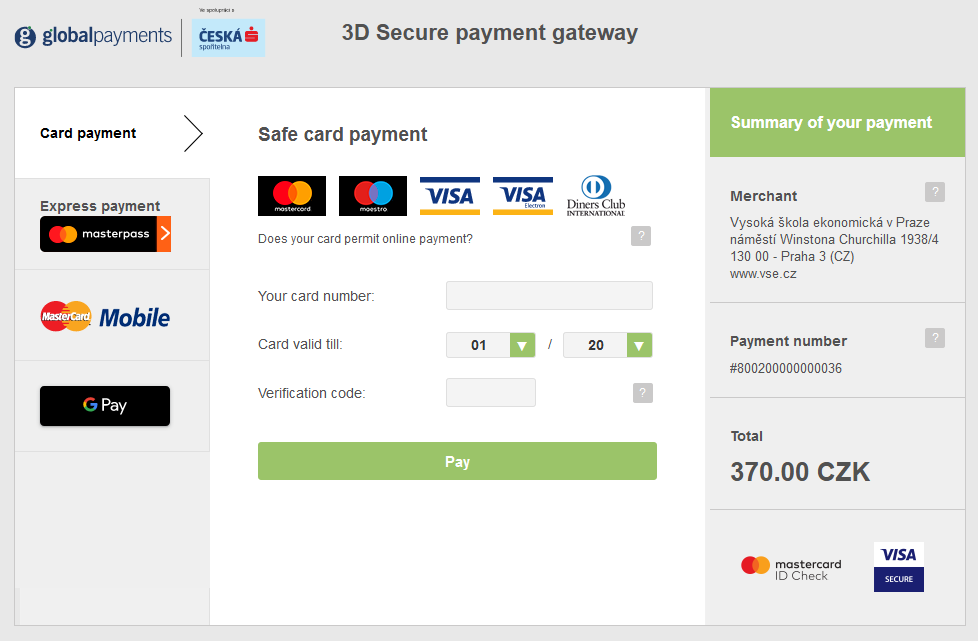 8. Checking the order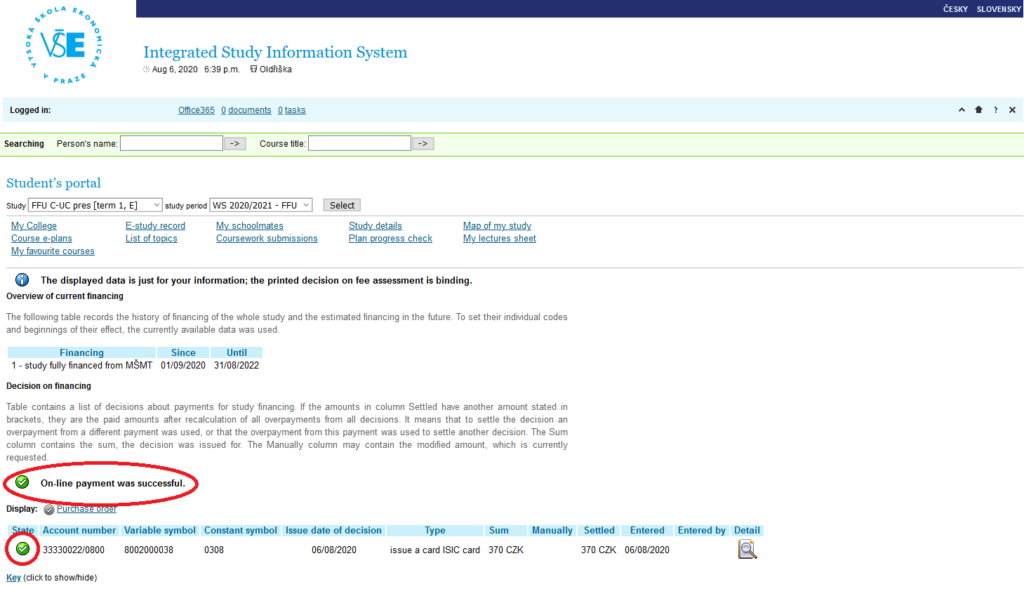 9. In the "Orders" section select "My orders"
There is a list of executed orders and their status. If you pay online, the status will be changed in a few minutes and you will see the state "paid".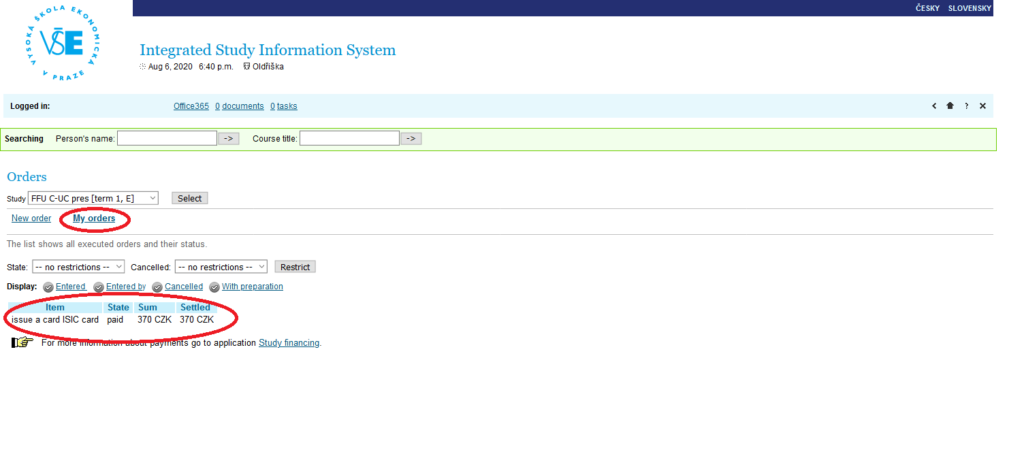 Step 2. Collecting the VSE ID card
The VSE ID cards are ready to be collected after receiving an email notification to the VSE email address. Opening hours for collecting the VSE ID cards are available here. You can collect it at the issue counter located next to the RB 101 auditorium when going from the Italská building to the Rajská building in Žižkov (plan of the Žižkov Campus).
To get the card, your identity will be verified – it will be necessary to present your national identity card or passport.
In case you have ordered an ISIC card, you have to fill in a special form called "Consent to the processing of personal data" and hand it in when collecting your ISIC card.
More information regarding the collection of VSE ID cards can be found on the Informatics Centre's website.